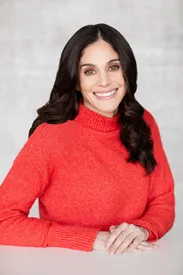 My practice philosophy is built upon self-exploration. Who we are is comprised of our background, family dynamics, core beliefs, values and personal experiences. These elements shape us and significantly impact our relationships, career path, mindset and outlook on life. A deeper understanding of who we are helps us to navigate our lives more effectively and reach our full poten
tial.
Positive, healthy changes are often necessary to facilitate healing and growth. I provide a nonjudgmental, supportive environment where clients are encouraged to increase self-awareness, gain perspective, develop insight and learn new ways to cope with life's many challenges. I am a goal-directed therapist and am always considering the barriers that keep my clients from achieving their ultimate satisfaction. I help people obtain a sense of confidence in who they are, so that pushing themselves out of their comfort zone becomes achievable.

The primary element in psychotherapy is the relationship between the client and the therapist. I pride myself in my ability to provide an empathetic, genuine approach with unconditional positive regard for my clients. These characteristics are integral components of therapeutic change.

My professional satisfaction comes from working with adolescents, adults, and couples who are struggling with a broad range of issues. Some of the people I work with are those coping with depression, anxiety, disordered eating, life transitions, loss, challenging relationships, infidelity, divorce, sexual identity confusion and parenting issues (single parent households, step-parenting, blended families, parent/child conflict).